<![if !vml]>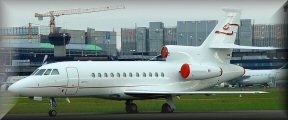 <![endif]>
Falcon 900EX Maintenance Training Courses
<![if !vml]>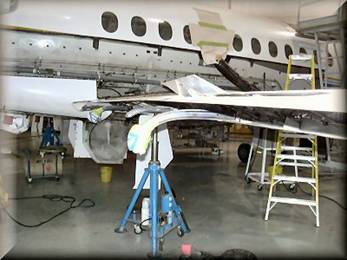 <![endif]>AccuJet Aviation Maintenance Training offers a three week Falcon 900EX Maintenance Initial Course, a two week Aircraft Systems Initial Course and a one week Aircraft Systems Maintenance Update/
Refresher Course. All three courses are FAA approved for IA Renewal and can be approved for JAA or Transport Canada for countries outside the United States as needed.
The Falcon 900EX is a very complicated aircraft that incorporates many more monitoring circuits and extra added safety systems that the Falcon 900B does not have. For example, the Falcon 900EX utilizes a completely different monitoring circuit with its bleed air system computer (BASC) which is incorporated into the ice and rain protection system as well. The integrated avionics systems is also completely different than the its older brother and although it makes life much more easier for the mechanics it is still quite a bit to learn about fault codes and messages.
It is a step in technology above the Falcon 900B with all of the enhancements added to almost every system and so naturally, it demands a completely different course to properly train aircraft maintenance technicians/engineers.
The 3 week Falcon 900EX Maintenance Initial covers every aircraft system plus non-system subjects (ATA 0-20) and aircraft structures (ATA 50 series) along TFE 731-60 engine and GTCP36-150 APU familiarization with four days of avionics familiarization (ATA 22, 23, 31 and 34) added to the end of the course. This course was developed in order to meet the requirements of JAA and Transport Canada maintenance engineers. It is also a great course for Aircraft Maintenance Technicians that are not familiar with Dassault/Falcon aircraft or maintenance manuals and are in need of Falcon 900EX system knowledge as well.
<![if !vml]>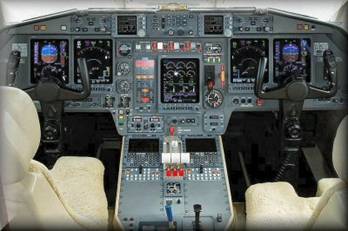 <![endif]>Many of our customers could not afford to have their maintenance technician gone away from the hangar for three weeks at a time, so AccuJet developed the Falcon 900EX Aircraft Systems Maintenance Initial. The 2 week Aircraft Systems Maintenance Initial was designed for Aircraft Maintenance Technicians and Engineers that are already familiar with other Dassault/Falcon products such as the Falcon 50 and need system knowledge of the Falcon 900EX. The course will not cover any type of introduction to the aircraft, subjects (ATA 0-20) nor will it cover aircraft structures (ATA 50 series) or avionics training (ATA 22, 23 and 34) due to the time restraints. We will go over differences and similarities with the other Dassault/Falcon products in order to make learning easier.
We also offer an avionics course for the Falcon 900EX that is made to enhance the maintenance technicians skills in identifying and troubleshooting avionics related problems allowing for quick fixes and on time departures. The 1 week Falcon 900EX Avionics Systems Course covers the Honeywell Primus 2000, Radar, and EGPWS, the Collins RTU, NAV, COM, DME, ADF and TDR's, plus the rest of the avionics systems on the aircraft.
AccuJet can conduct training at either the customers own location or at its training center located at Meacham Field in Ft. Worth, Texas. We understand that it may be more cost effective for an aircraft operator and/or an maintenance provider to train more than one person at a time while only paying for one persons travel expenses, so we offer to travel to your facility in order to save your company money. We also understand that your company may not have the luxury of conducting training away from the busy hangar so we also offer to conduct our training around your busy work schedule as needed during the course as time permits.
Please take advantage of our low prices and our flexible schedules to meet your training needs.
2008 Falcon 900EX Training Schedule
Please call or e-mail us to schedule a course that will best conform to your company's schedule.